You have 3 options to travel from Colombia to Panama : by boat , by flight , or overland -

How to reach Puerto Obaldia?:
Bus or Van from Cartagena to Turbo. from the hostel you can take one vans direct to turbo, the cost is 120.000 cop.
another opcion is to take one bus to monteria, and in monteria take another bus to turno, ( you need to sleep one night in turbo) and take one speed boat just in the morning from turbo to sapzurro capurgana, from there you can take the speedboat to san blas islan. we work with the company san blas aventure.
fotos of Capurgana fotos of Zapzurro
stamp in zapzurro( people are doing it)
Plus point: -
You avoid rough sea experience..there is no long sea crossing as you have leaving from Cartagena ( 2-3 days sailing until arriving to San Blas) - minimum risk geting seasick!!- you reach San Blas quiet fast - you are able to know the area arround Colombian / Panamanian boarder - beautiful!!! no security problems at all ! highly recommended by Lonely Planet but still out of the gringo trek -
S
the total cost ? about 100 US less than direct from Cartagena -
In our opinion the best choice!
Sailboats are regulary transporting tourists from Cartagena to San Blas - Panamá and back.(have a look on the Map) The more demand that exists the more often they go. The boats leave, as soon as they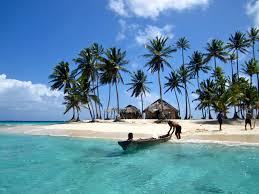 have enough passengers, from one of cartagena`s yate club.It takes them about two days to arrive at the San Blas Islands where you spend around 3 days on the boat until you reach the island "Porvenir", the main island of San Blas, from where you can take a flight to Panama City for arround 39US$, or speedboats for arround 8US$ to "Miramar",from here for another 5US$ by bus to Panama City. By sailboat, it takes 1 more day to reach Panama / Portobelo ,where you get by bus within 2 hours to Panama City. Boats never go to Colon verry rare that they go up to "Miramar"(mainland).On their way back, the boats take passengers to Cartagena/Colombia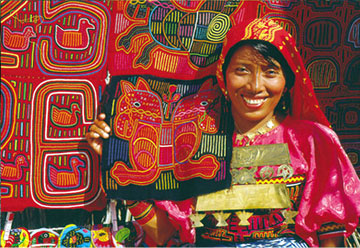 The boats that we recommend are in safe condition, their captains are profesional sailers - It is the most beautiful way to travel from Colombia to Panamá or vice versa. The price for a one-way passage is depending the boat between 500 - 550 US$,-- per person, including food,drinks& bed.The yachts have a kitchen , where you cook together lunch and dinner, tee & coffee.
when about the boats will be ready to pick up people for their way back to Colombia - The schedule might vary some days, depending on weather conditions, etch